Factory_OS has assembled a team of visionary industry veterans who have each proven their commitment to the development of efficient, affordable housing in California and beyond.
The team's unrivaled experience and early success has positioned Factory OS to leverage off-site construction to narrow the housing affordability gap.
Watch the Team Video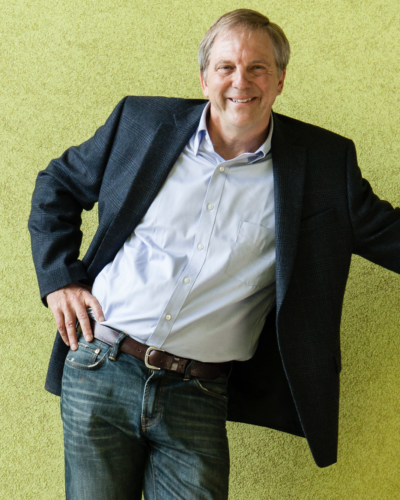 Rick Holliday
Chief Executive Officer / Co-Founder
Rick is a San Francisco Bay Area native, a social entrepreneur, and a pioneer in affordable housing construction. He has more than four decades' experience building affordable and market rate housing across California. In 1978 he helped create Eden Housing, which builds affordable homes for workforces and formerly homeless Californians. In the early 1980s, he and visionary housing leader Don Terner teamed up to establish BRIDGE Housing, which builds homes for families of modest means who have been priced out of the market. These remain two of the most successful non-profit housing corporations in the nation. In 1988 he founded Holliday Development, and went on to become a leader in leveraging the benefits of private development to create vibrant, sustainable communities the the Bay Area and beyond.
Today he is founder and CEO of Factory OS, an ambitious effort to ease the housing challenge by scaling the off site production of multifamily housing. Factory OS is a new approach to housing construction, integrating the design and build processes, powered by local union labor and pioneering in-house research and innovation. Having successfully developed the largest prefab home construction project in San Francisco history, Rick knows firsthand how powerful this technology can be.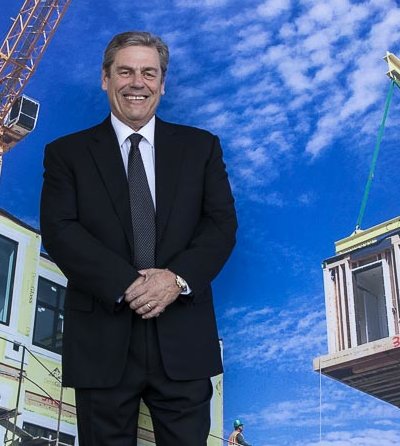 Larry Pace
Chief Operating Officer / Co-Founder
The founder and president of Cannon Constructors North, Larry Pace has more experience with off site construction than any other contractor in California. He has nearly four decades' experience building commercial structures and multifamily housing, with a hand in some of the Bay Area's most iconic buildings and restoration projects.
He has been an industry innovator since 1974, when he started with the Army Corps of Engineers. He worked his way up through construction to become one of the founding principals of Cannon's Northern California Division. He designed a new crane to facilitate construction of modular projects: A custom-built rigging system that uses four structural slings to lift and stack the modules in place. Today he has built hundreds of apartments and condos using prefab home construction technologies, and has worked through every mechanical, electrical, plumbing and structural variable to manifest cost and time savings that the traditional construction industry never dreamed possible. He maintains a close working relationship with multiple manufacturing facilities.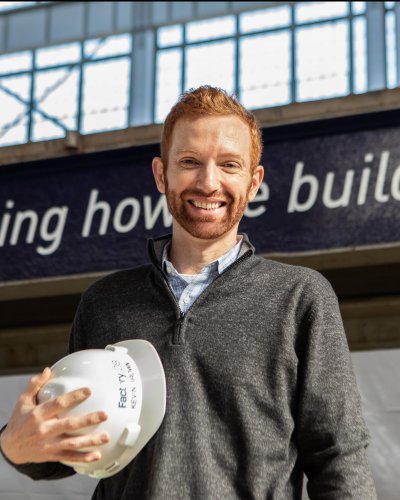 Kevin Brown
President
Bay Area native Kevin Brown has in excess of 16 years' experience at Holliday Development building and developing both affordable and market rate housing in Northern California.
As a Partner at Holliday Development, Kevin managed the largest modular project in San Francisco's history in 2015-16. Waterbend, located at 5880 Third Street, consisted of 330 individual modules comprising 136 residential units. It was this project that became the springboard for Factory_OS. Since that successful completion, Kevin has managed the development of four additional large-scale modular developments.
Kevin has been involved with and overseen the development of Factory_OS from inception to stabilization. As President, he has been instrumental in the development of the Factory_OS operating system through coordination with Autodesk and the Factory_OS architecture and engineering team. He is responsible for the daily operations of the facility, managing all aspects from production to material supplies, as well as accounting. During the past 6 years, Kevin has acquired a 360-degree knowledge of modular construction and development that would place him in the highest levels of the industry.
Kevin has a BA from Georgetown University in Business Administration. He lives in Lafayette with his wife, Andi, and their twin 5 year-old sons.
Peter Palmisano
Financial Partner / Strategic Advisor
Mr. Palmisano founded Pacific Union Marketing Company, a fully integrated real estate marketing group specializing in innovative urban developments in 1987. Through the years, he has worked principally on creative development concepts such as Opera Plaza, San Francisco's first mix-use development, and the Peninsula Regent, a model life-care community in San Mateo. The company has successfully completed over $3 billion in residential sales within the Bay Area.
Working as a joint venture partner with leading local developers, Mr. Palmisano has been integral in the creation of many community landmarks. Noteworthy examples include pioneering San Francisco's first loft communities; California Center, a downtown office and hotel complex; and the country's first military base conversion at Hamilton Air Field in Marin County
Prior to 1979, Mr. Palmisano was Vice President and Regional Manager for World Savings and Loan after spending five years with Xerox Corporation as Marketing Manager for the Pacific Basin.
Today, Mr. Palmisano is a private investor and serves on several non-profit boards including Bridge Housing Corporation and Delancey Street Foundation. He was a founding board member of Mortgage.com, now Quicken Loans. He also serves as an advisor to private companies including Inman News and the Sundance Preserve Land Company.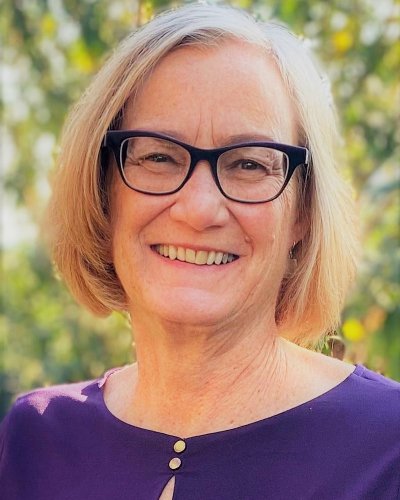 Carol Galante
Director, Innovation and Impact
Carol Galante has spent her life working to support and build housing for Americans from all walks of life. For five years she served in a series of top housing positions for President Barack Obama, including a period as Federal Housing Commissioner at the U.S. Department of Housing and Urban Development (HUD). She oversaw the country's trillion-dollar insurance portfolio for single-family and multifamily housing, and oversaw a recovery from one of the greatest housing collapses in history. Her responsibilities also included oversight of the Office of Manufactured Housing.
Before joining the federal government, Galante spent more than a decade as president and chief executive of BRIDGE Housing Corporation, the largest non-profit developer of affordable, mixed-income and mixed-use developments in California. After her time in Washington, she took a position as the I. Donald Terner Distinguished Professor in Affordable Housing and Urban Policy at UC Berkeley. At the university she created the Terner Center for Housing Innovation, and she presently serves as Founder and Advisor. 
Galante leads the impact and innovation work at Factory OS with a focus on strategies to support housing affordability, environmental sustainability, and workforce development. 
Andrew Meagher
Vice President of Design and Engineering
Though originally from New York, Andrew has spent more than half his life in the Bay Area. His background spans more than thirty years in the architectural profession with the early part of his career focused on global retail design and rollout. He has spent the last twenty dedicated to addressing California's critical housing needs.
Andrew has directed projects across many disciplines, including master planning, mixed use, affordable, supportive, workforce housing, senior living, and new concept development. As Chief Design Officer Andrew is responsible for the creation of Factory OS's standardized volumetric designs and building systems and oversees all architectural & engineering activities. Andrew collaborates intensively with developer design teams, city agencies, non-profits, and community stakeholders through every stage of the process from feasibility through fabrication to maximize efficiencies that volumetric design can provide.
Prior to joining Factory OS Andrew designed 5880 Third Street San Francisco's largest modular project for Holliday Development. He earned a Bachelor of Architecture from the Virginia Tech.